So what is Macaroni Kid all about, and what's in it for you? Good questions, and I'm here to help. Even if you've been using the Macaroni Kid site for awhile, I'm going to share some things you may not know!
Macaroni Kid Roseville-Rocklin-Lincoln is part of a large group of Macaroni Kid sites all over the United States (over 500) serving the communities they are in. Every week, we send out a newsletter telling parents about all the fun and educational activities that are available that week. 
We have Giveaways (like Circus Vargas & Disney on Ice tickets), plus recipes, articles, crafts and more! We also "pin" our articles to make it easy to find them later.

​
Our EVENT CALENDAR is packed full of great things to do to help you entertain, educate and exhaust your kids. 

​
Our DIRECTORY is a place to find out about local businesses offering services and goods for kids (and families). You can also find out about parks, schools, libraries and more.

We have a new ARTICLES tab. What's cool about this is when you so to the articles section, there is a drop down menu, with categories. This makes it fast and simple to find what you are looking for!


​Our new GUIDES tab is really exciting! We had guides before, but they were a bit hidden. You would only know about them if I mentioned them in an article, made an ad on the side for it, or posted about it on Facebook. I am in the process of converting all the guides to work on our new, updated website

​
While you don't need to subscribe to the newsletter, many people find it convenient to get the newsletter delivered to their email each week. Subscribers never have to worry about missing a great event because we will let you know ahead of time so you can plan for it. You also must be a subscriber to enter our giveaways. It's FREE and easy! SUBSCRIBE today, so you don't miss out!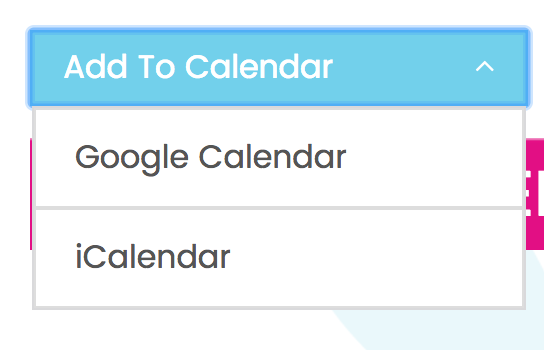 There's Add to Calendar button under each event listing. You can save the event to your Google Calendar or iCalendar!
Look for these on our website near the top for more things:

​
Want to see if there is an article or event but you don't see it? You can do a search!

Macaroni Kid publishes several National Editions that you can subscribe to (for free) when you subscribe to our newsletter. You can also use the link on the top right or our website to check them out.

If you are moving, find out if there is a Macaroni Kid edition near there. This also works if you are traveling to another area and want to find out what to do with the kids while you are there!
If you are on the EVENTS page and scroll down, you'll see this:

​If you are a business or organization snd have of a great event, activity or class, (or even if you aren't the person putting it on, but just know of something going on), and it's not on our calendar, LET US KNOW by clicking the Submit An Event button!
 There's another perk to being a subscriber!!
Occasionally, Macaroni Kid Publishers get the opportunity to host Macaroni Kid Parties to introduce people to new products/services. Recently, some Macaroni Kid Publishers got the chance to have a party & do a screening of Ghostbusters before it came out on DVD. How cool is that? If our edition gets the opportunity to have one of these parties , I'll let you know! Space at these events is limited, and you must be a subscriber to attend. SUBSCRIBE NOW