School is out and the kids are ready for fun! But for some, it's easy to settle into a routine of large amounts of time spent with electronic devices. Here are 10 fun ways to get the kids outside to play!
1. Go for a walk. Take a walk to the park, store, or even a friend's house.
2. Play ball. Baseball, soccer, and basketball are all fun options.
3. Go for a bike ride. Check the tires, dust off the bikes and enjoy a family ride.
4. Play some "old fashioned" games from your childhood. Think Red Light Green Light, Mother May I and Simon Says. Do a quick internet search if you need a refresher.
5. Go for a nature hunt. Let the kids pick up some nature goodies and then set them up outside with some construction paper or even a few paper plates and glue and let them create.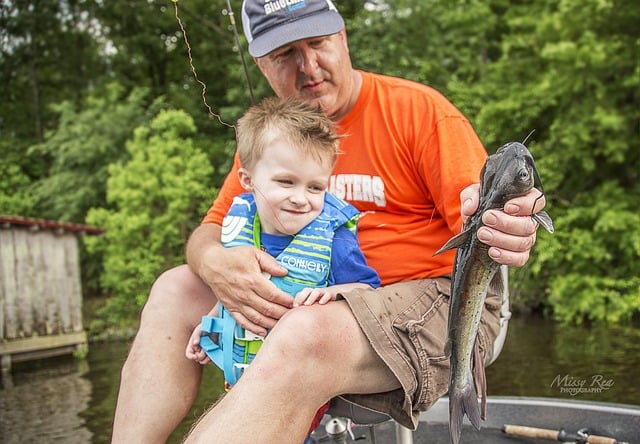 6. Go fishing. Check if your city offers any kids' fishing days, or get a fishing license and have fun on your own.
7. Get artsy. Pick up a bin of sidewalk chalk and enjoy the afternoon together. Check the dollar store for the best deal on chalk.
8. Go camping in the backyard! Pitch a tent or enjoy a night under the stars.
9. Bubbles. Need I say more? There is not a lot that is more fun than chasing bubbles.
10. Build a fort. Find some rope and an old sheet or two and build an outdoor fort.
Quick links to get you where you want to go:
Macaroni Kid Roseville-Rocklin-Lincoln is published weekly to keep parents "in the know" about great activities in our area for the kids. Subscribe to our e-newsletter so you don't miss a thing and be eligible to enter our giveaways! If you already subscribe, help us spread the word to others!
Get social with us on Facebook, Twitter, Instagram, YouTube, and Pinterest! Sharing is caring, share us with your friends and family today!
Check out the other Macaroni Kids sites in our area!
We do our best to insure that all event information is accurate, however sometimes dates and times get changed, or an event may be cancelled, and we are not made aware of it. It is always best to check with the the event website or Facebook page listing to be sure before going.